breaking news!!!!
WINTER BASKETBALL IS BACK!!!
REGISTRATION BEGINS NOVEMBER 1ST AND CONTINUES TO DECEMBER 3RD!!!
PLEASE COME BY 367 GREEN STREET TO REGISTER OR
REGISTER ONLINE AT WWW.ORANGEBURGPARKS.COM
Announcements & News
WINTER BASKETBALL REGISTRATION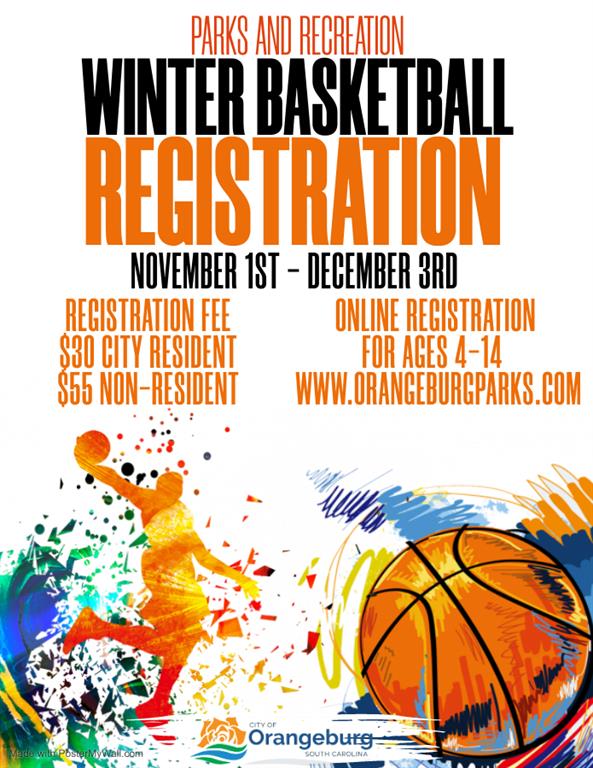 Basketball Coaches Needed!!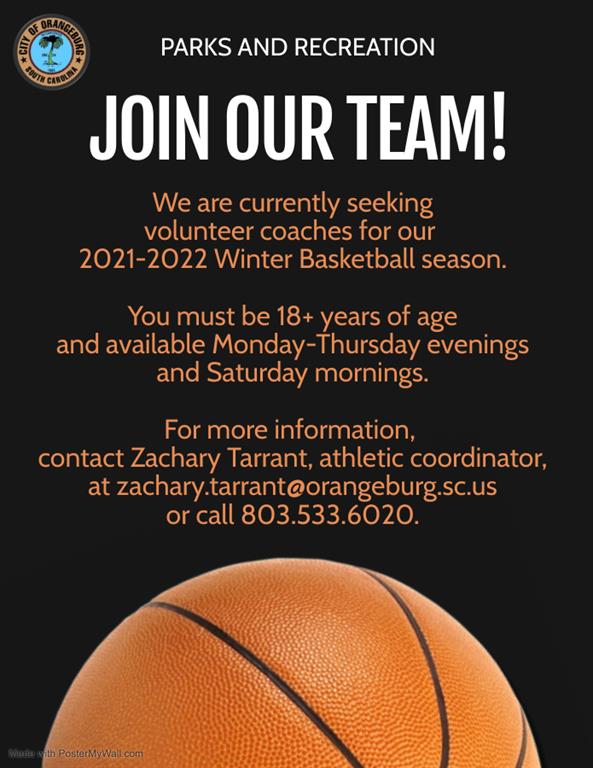 Mayor's Tree Lighting Ceremony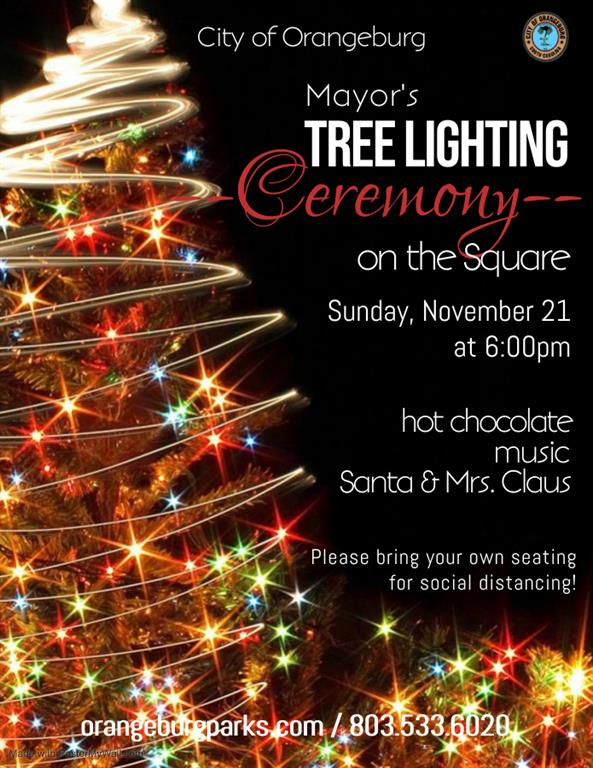 Children Garden Christmas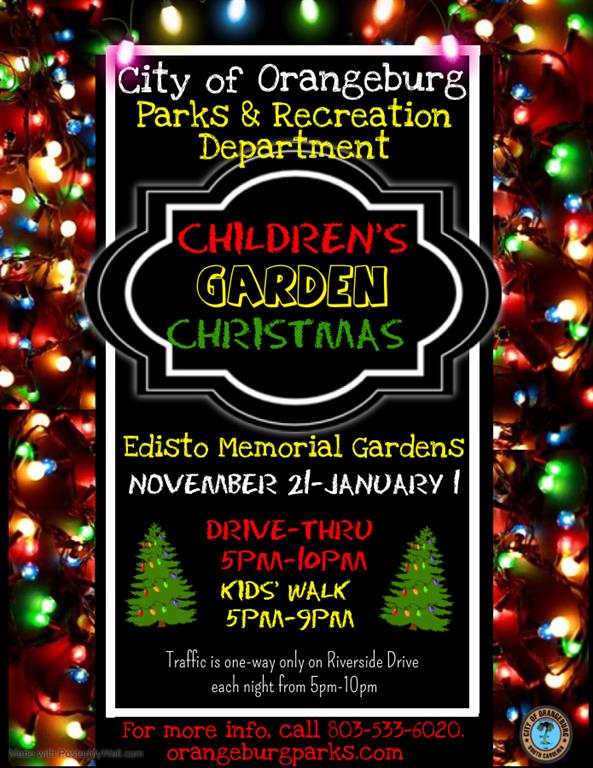 Elf Save the Date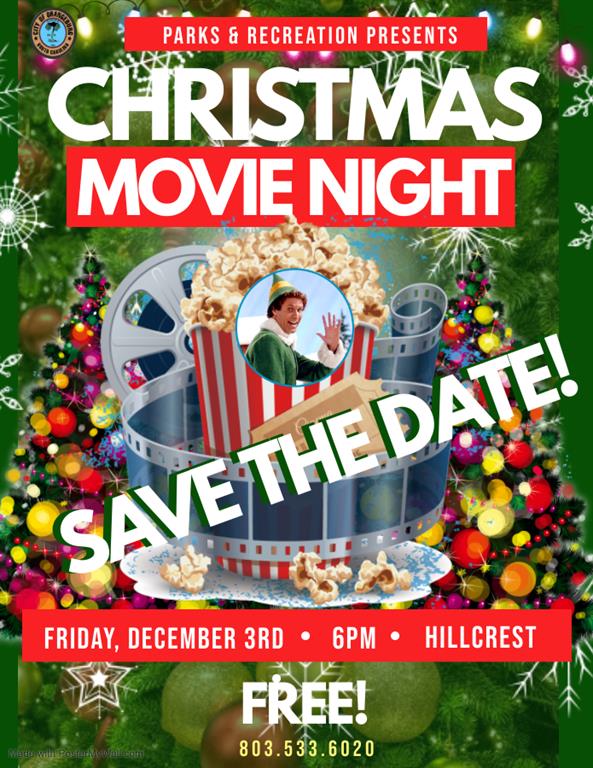 Santa in the Gardens
Visits with Santa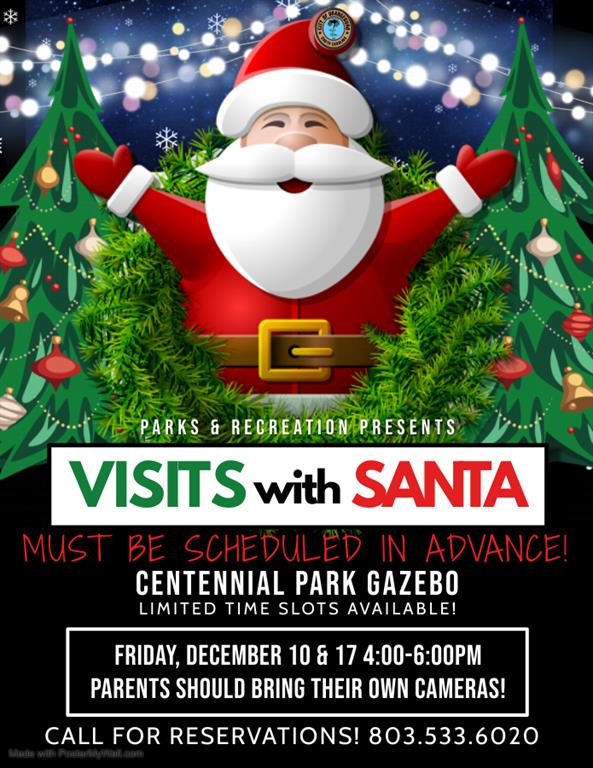 Orangeburg Parks and Recreation Department
Parks and Recreation Mission Statement:
The mission of Orangeburg Recreation Department is to enrich the quality of life in Orangeburg and surrounding area by providing diverse recreational, leisure, athletic, environmental and cultural opportunities for all residents and to administer programs and services that meet the basic needs of the most vulnerable people in our community.
Orangeburg Parks and Recreation
Hours of Operation:
Monday - Friday: 8:00am-5:00pm
Saturday & Sunday: Closed