BASEBALL AND SOFTBALL
Virtual Programming These are easy techniques our athletes can practice at home to improve their performance. Be on the lookout for more tips and tricks coming your way soon on Rec on the Go!
Announcements & News
BASEBALL AND SOFTBALL REGISTRATION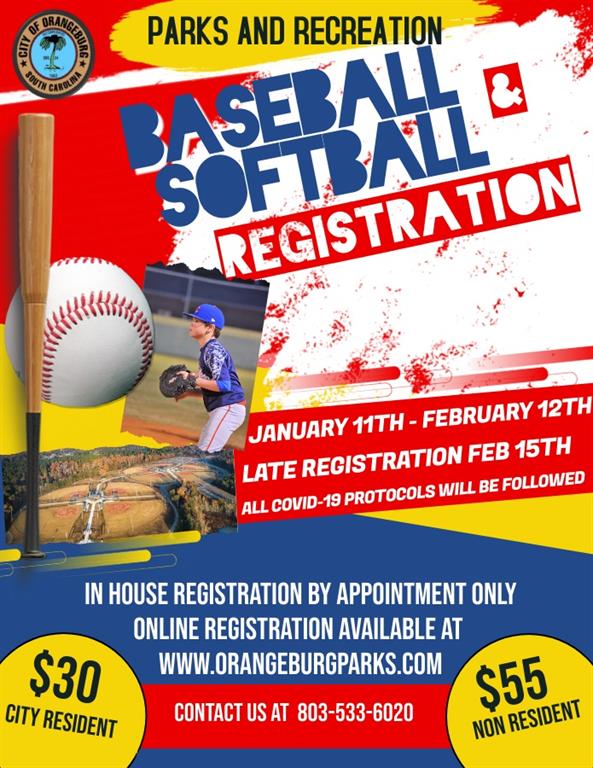 PSA FROM OUR WEE PRINCESS OF ROSES
COVID-19 Announcement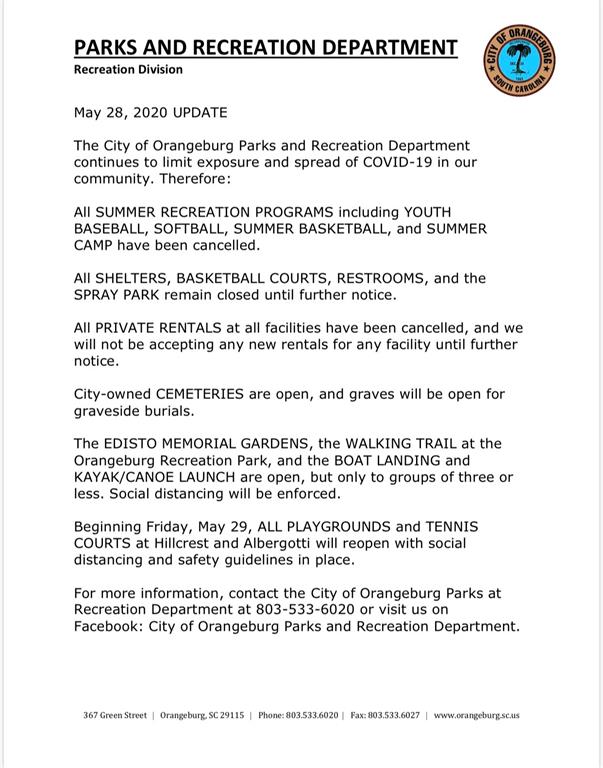 COVID-19 Announcement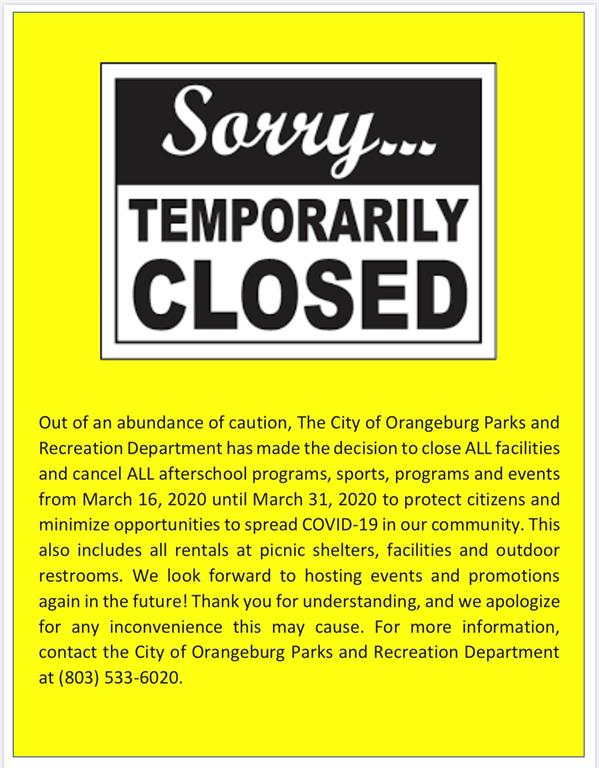 Orangeburg Parks and Recreation Department
Parks and Recreation Mission Statement:
The mission of Orangeburg Recreation Department is to enrich the quality of life in Orangeburg and surrounding area by providing diverse recreational, leisure, athletic, environmental and cultural opportunities for all residents and to administer programs and services that meet the basic needs of the most vulnerable people in our community.
Orangeburg Parks and Recreation
Hours of Operation:
Monday - Friday: 8:00am-5:00pm
Saturday & Sunday: Closed