This will be our 2nd year offering the Master Keys After-School Program. The program consists of tutoring, homework help, mentoring, snacks and a great opportunity to make new friends! If you have any questions do not hesitate to call 803-378-2041.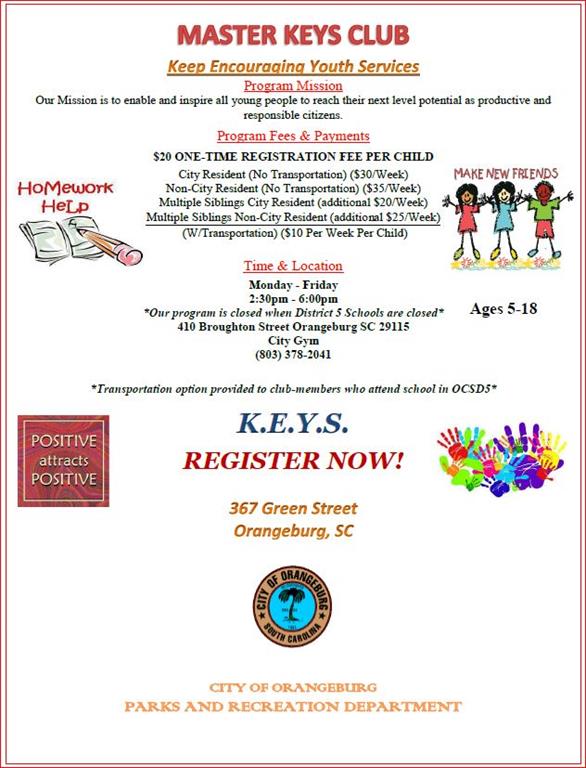 Join us this year for the 2nd Annual Garvin's Goal Back 2 School Basketball Bash hosted by Garvin's Goal Foundation. The event will include a basketball skills clinic, free haircuts, Zumba, pizza, and more! Come join us August 19th from 9am-2pm at 410 Broughton Street.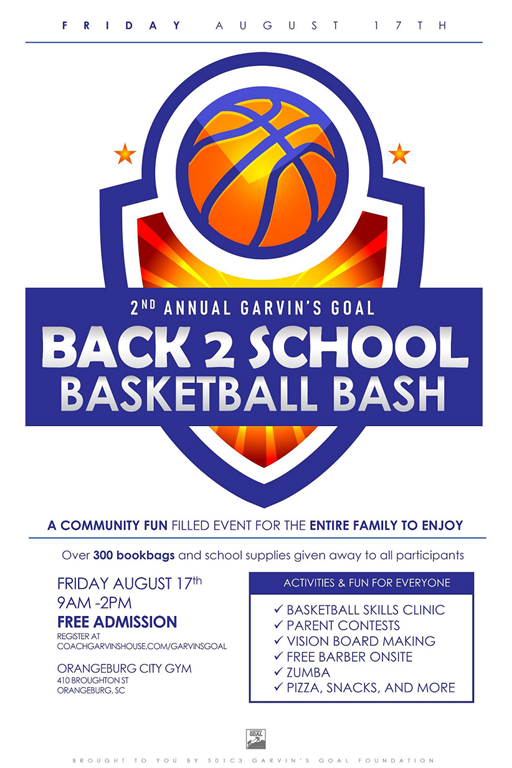 Starting September 5th Senior Bingo will be back! Every Wednesday at 8:15am at the City Gym.